Victoria Apotheke
Bahnhofstrasse
The Victoria Pharmacy is specialised in the procurement of international medicines. We can order most of the world's medicines and medical devices or organise an alternative for you. We also offer various medical services at this location.
Contact
Victoria Apotheke
Opening hours
18.05.2023
geschlossen/closed
29.05.2023
geschlossen/closed
Services
Blood pressure measurement
Unhealthy diet, stress, overweight and smoking are among the risk factors for high blood pressure. By regularly measuring your blood pressure, you can react early on.
Required time
ca. 10-15 Min
Registration
no advanced notification needed
Delivery service
We supply medical practices, hospitals and clinics in the city of Zurich with our express delivery service.
Delivery within 24 hours (Same day delivery)
Refrigerated transport
Morning after pill
The risk of becoming pregnant after a contraceptive failure is usually 5.5 percent. However, it can be reduced to as little as 0.9% by taking the morning-after pill. In order to achieve the greatest effect, the pill should be taken as soon as possible, but at the latest after 5 days.
Price
CHF 20.– (excl. morning-after pill)
Required time
10 – 15 Min.
Regristration
no advanced notification needed
STU Card
Those who have a STU-Card benefit from various discounts at the Victoria Pharmacy Zurich:
20% all year round on 3- and 6-month packs of the contraceptive pill
20 % on condoms
15 % on the whole VICHY range
10 % on the whole range of our pharmacy
Travel advice from A - Z
We advise you from a medical point of view about your next long-distance journey and prepare a personal travel dossier with the latest recommendations regarding vaccinations or malaria prophylaxis for your travel destination.
Below you will find a selection of medicines for the therapy or prophylaxis of travel complaints.
Zeitaufwand
ca. 30 Minuten
Anmeldung
Am besten mit kurzer Voranmeldung
Wound Care
In the case of an acute or chronic wound, it is important to avoid infection and unsightly scarring. Professional wound care guarantees effective, lasting wound healing. The important thing is: the faster, the better.
Price
CHF 10 – 15.– (depending on the effort)
Required time
10 – 20 Min.
Registration
without advance notice
Our brands
In our pharmacy on Bahnhofstrasse, we offer you a wide range of selected brand products in which we have trusted for many years. We carry among others articles of the following brands:
The team on site
Our multi-lingual team is continuously educating itself and is always at the cutting edge of science. Due to our cooperation with leading clinics as well as with pharmacies in Switzerland and abroad, we are familiar with the most up-to-date therapy methods.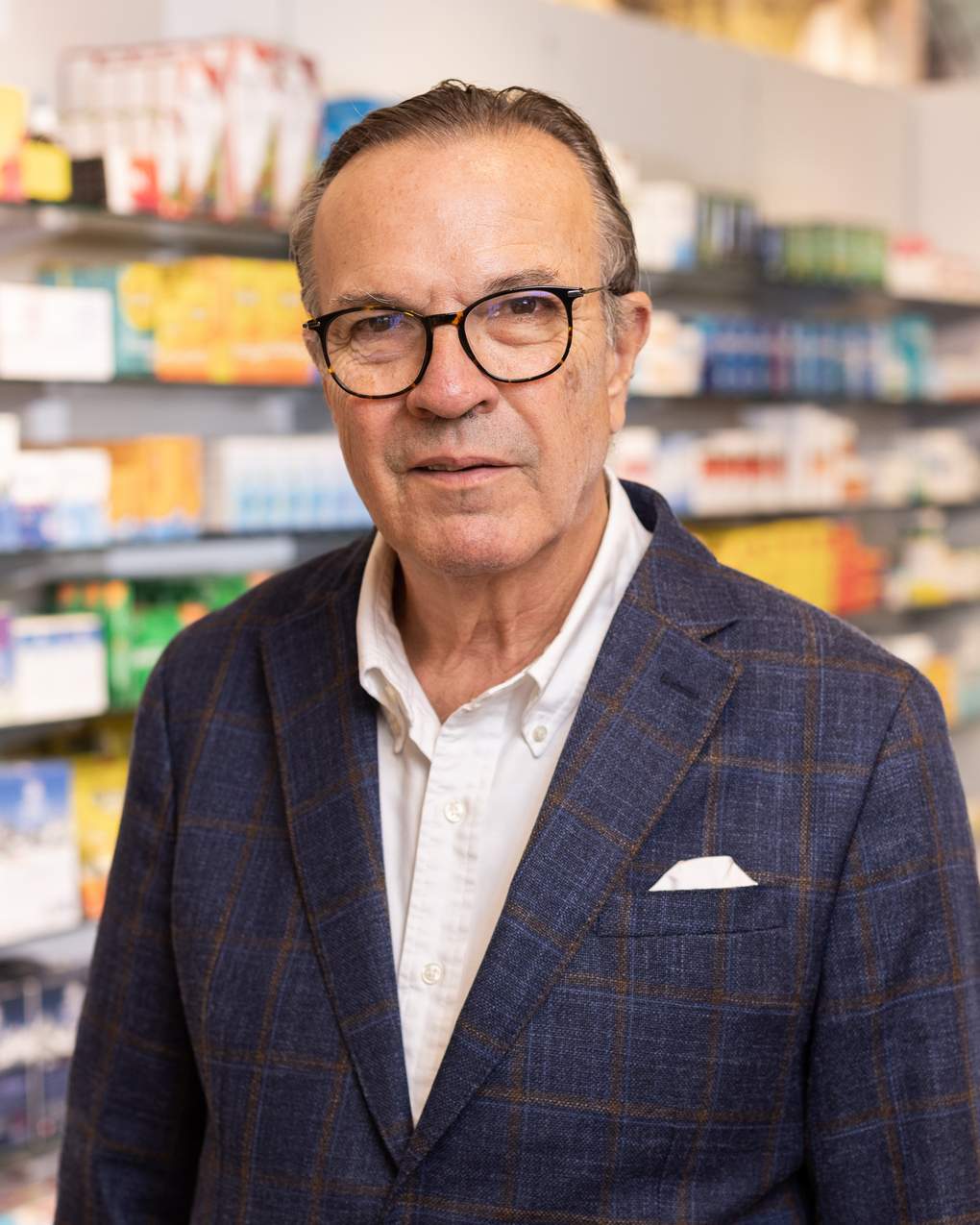 Dr. Conrad Egloff
Pharmacist, CEO
Stephan Egloff
Pharmacist
Daniela Keller
Pharmacist
Evelyn Thurnherr
Pharmacist
Lea Graube
Pharma-Assistentin
Susanna Güntensperger
Pharmaceutical assistant
Sonja Heman
Pharmaceutical assistant
Desirée Moser
Pharma-Assistentin
Tanja Müller
Pharma-Assistentin
Lisa Weiss
Pharma-Assistentin
Helin Yavuz
Apothekerin in Ausbildung
Linda Nagel
Pharmaceutical assistant in training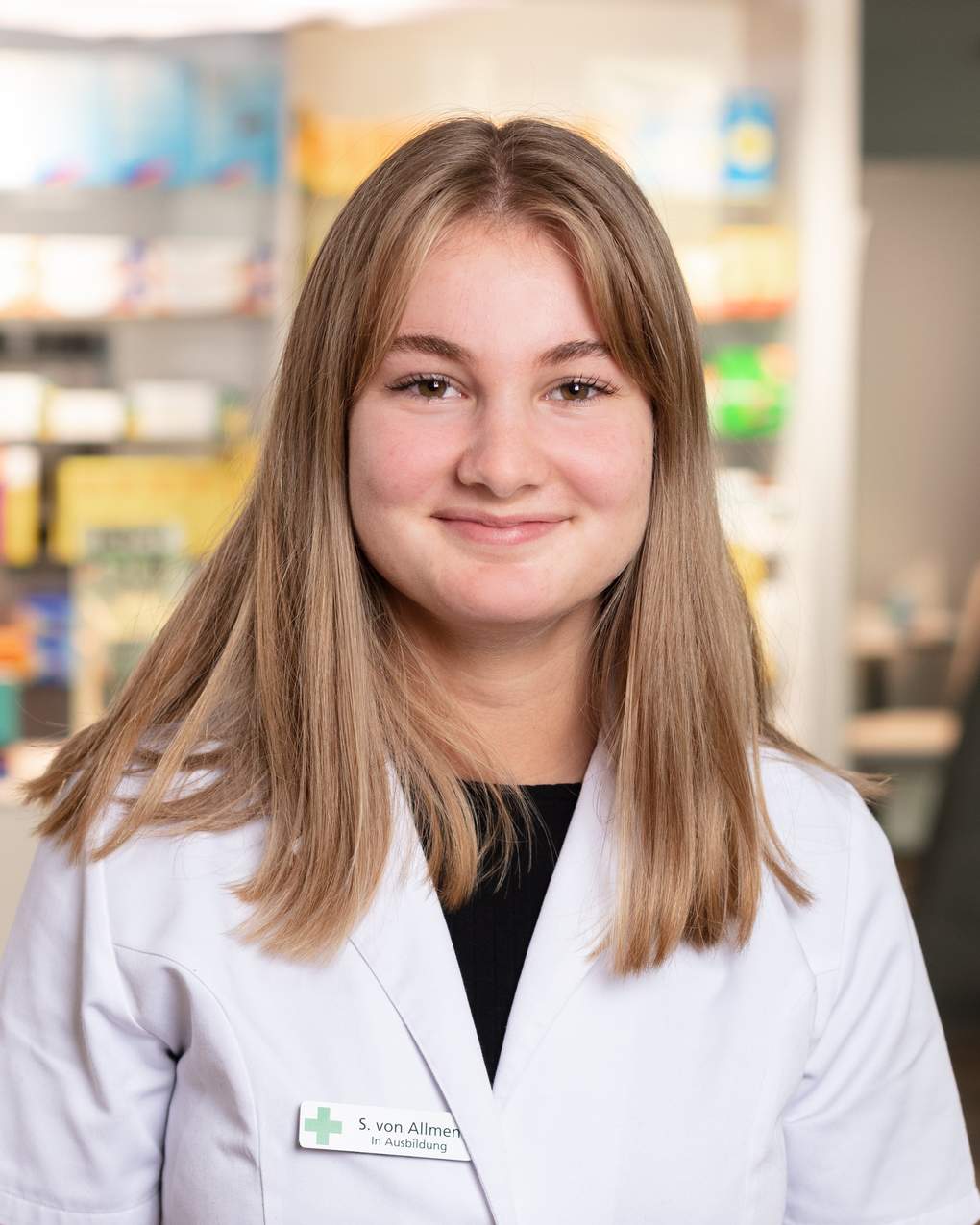 Samira Von Allmen
Pharma-Assistentin in Ausbildung
Melissa Demirsoy
Pharma-Assistentin
Maitika Corbisieri
Cleaning
Rotpunkt Promotions
Benefit from our monthly promotions with 20% discount on proven brand products. Compare now and save money with your next purchase.
Vitalux Plus
Vitale eyes?
Supports the natural protective mechanisms of your eyes.
Kapseln, 84 Stk.
CHF 48.15
Promotion valid until 30. June 2023
bepanthen-med-plus
Kleine Wunden?
Bepanthen MED Plus desinfiziert und heilt kleine Wunden wie z.B. Schürf-, Schnitt-, Platz- und Kratzwunden.
z.B. Creme 30g
CHF 8.10
Promotion valid until 30. June 2023
Hirudoid forte
Geschwollene Beine?
Hirudoid® forte lindert Beschwerden im Zusammenhang mit Krampfadern wie Schmerzen, Schweregefühl und geschwollene Beine.
z.B. Gel, 100 g
CHF 34.04
Promotion valid until 30. June 2023
We take care of your health
As a Rotpunkt pharmacy, we stand for attractive savings offers, a wide selection, diverse services and personal, competent advice.