International Medicine for Individuals
We know the latest therapies and can procure almost all international pharmaceutical articles for you against prescription. You can place your order directly online or contact us by e-mail and telephone.
Are you looking for a particular medicine from your home country? Have you received a recommendation from your doctor and would you like to purchase a specific international medicine through us?
Thanks to our database, a close network of pharmacies, wholesalers and manufacturers as well as our large stock range of around 12,000 articles, we are able to procure almost all pharmaceutical products from Switzerland, Europe and overseas quickly and reliably - at competitive prices.
Frequently asked questions
Here you will find the most frequently asked questions about delivery, special conditions and payment options. Didn't you find an answer to your question? Please do not hesitate to call us or contact us via e-mail. We look forward to your enquiry.
How can I order the international medicine I need?
Please send us your enquiry by e-mail, give us a call or simply drop in at one of our 4 locations. We will be happy to prepare an individual offer for you.
From which countries do you sell medical products?
Our standard range includes international medicines from the following countries:
Germany
France
Italy
Spain
United Kingdom
USA
Canada
Japan
How long is the delivery time for international medicines?
The delivery time depends on the country of origin of the medicines:
Germany: 1 - 2 days
France: 1 week
USA, UK and Japan: 2 weeks
Can you deliver my international medicines to my home?
Yes, against a prescription it can be sent to your home.
Renate Bamert
Head of Wholesale, Customer Service and Sales Departement
Dana Baratovic
Distribution and Quality Management
Diala Berro
Export Distribution
Melanie Brodbeck
Export Distribution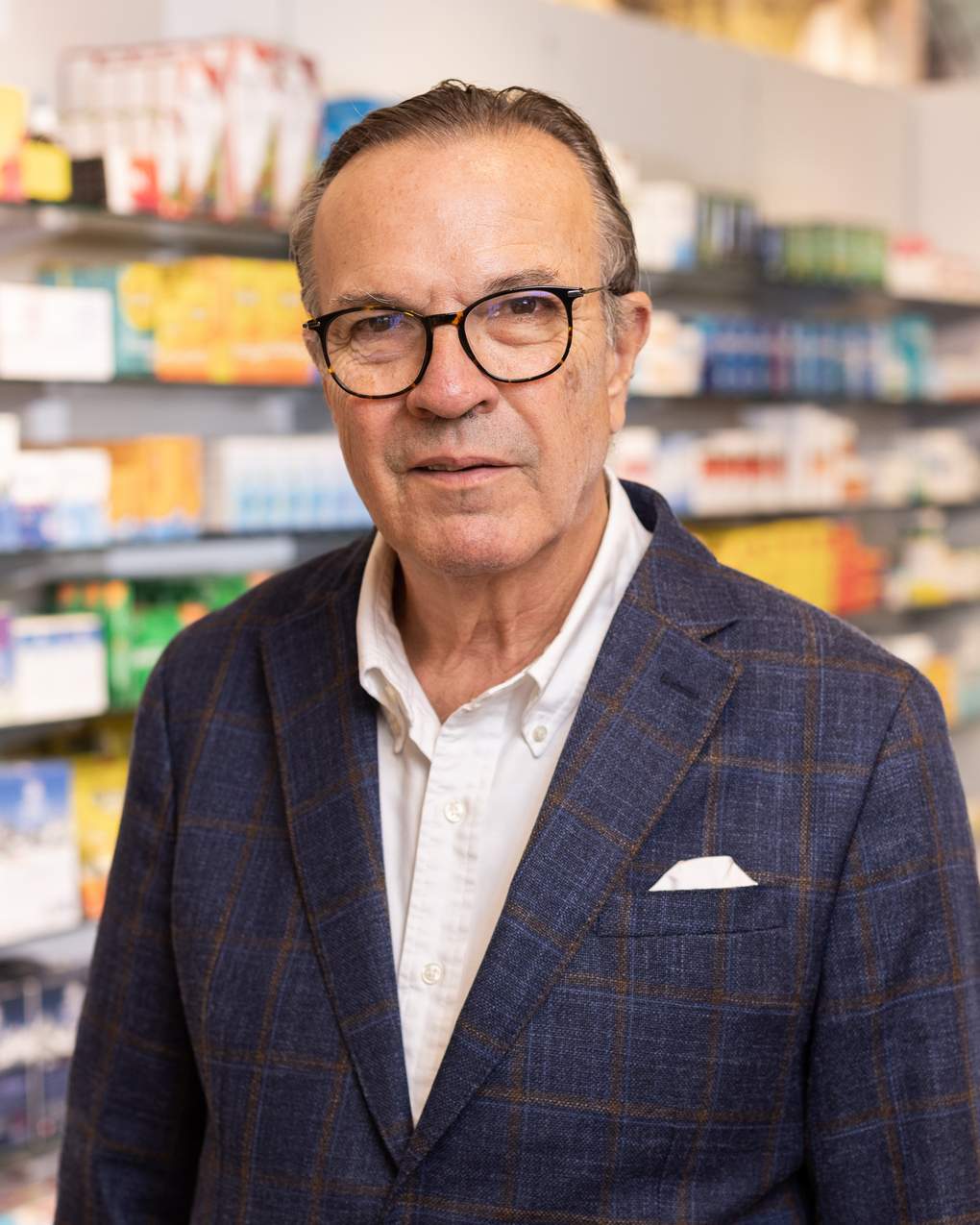 Dr. Conrad Egloff
Pharmacist, CEO
Stephan Egloff
Pharmacist
Melissa Kutz
Supply Chain and Distribution
Jennifer Lanz
Supply Chain and Distribution
Tanja Müller
Customer Service and Sales Departement
Stephanie Nyfeler
Customer and Supplier Relation
Vanessa Valzano
Export Management
Lulije Zulbeari
Supply Chain and Distribution